Advertising Opportunities
The Deseronto Community Recreation Centre offers a great selection of advertising options.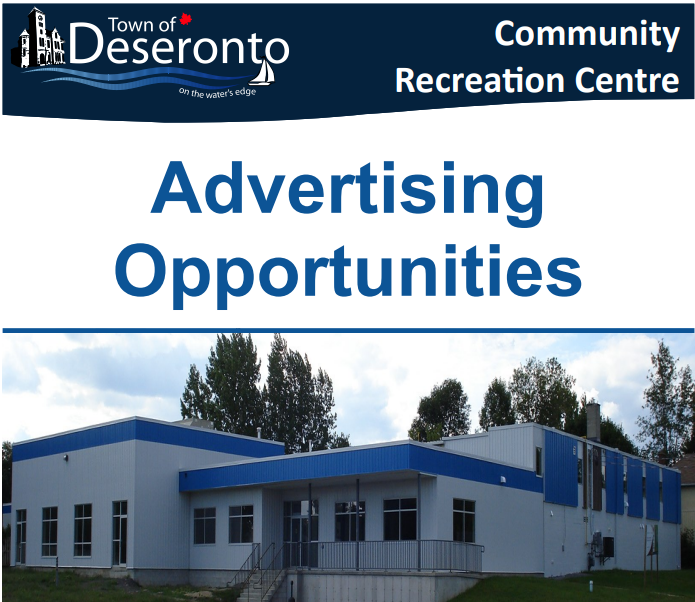 Over 25,000+ visitors a year.
Our Community Recreation Centre has an advertising space for you. Arena Boards, walls and more!
The site has Wifi throughout, is accessible, has a fitness centre, tennis courts, parking for 70 cars and a staff that will help you with any issue.
With over 25,000 visitors a year, the community recreation centre puts you in touch with people from all over Ontario and the upper USA.
Our Recreation Centre advertising will provide you with effective promotion of your business/organisation.
Please view the advertising package below for complete details.